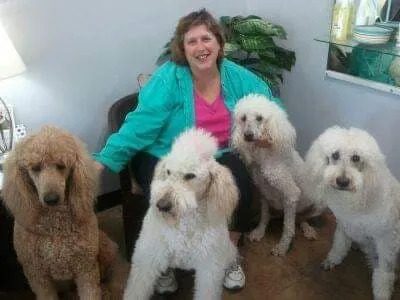 Cindy
(Salon Owner & Pet Stylist)
Hello, my name is Cindy and I have owned and operated Bow Meow Pet Grooming for over 20 years. I have been grooming animals for over 40 years. I also own Bow Meow Pet Grooming School. I live in Westford and own 2 standard poodles, 4 cats and chickens.
My hobbies include reading and creative grooming. One of my standards sports a Mohawk that is always a vibrant and different color. I also enjoy being out in nature.
On my days off, I like to be outside surrounded by all Vermont has to offer. I specialize in senior pets and cats.
Bow Meow Pet Grooming Boutique
Please call to make your appointment
Closed Monday
Tuesday 8:00am to close*
Closed Wednesday
Thursday 8:00am to close*
Friday 8:00am to close*
Saturday 8:00am to close*
Closed Sunday
*closing times vary by appointments scheduled each day